Wooden cash register Jabadabado
Cashier is essential for all small businesses!
Now you're ready to open yours!
A fun and educational game that encourages learning about numbers and the value of money.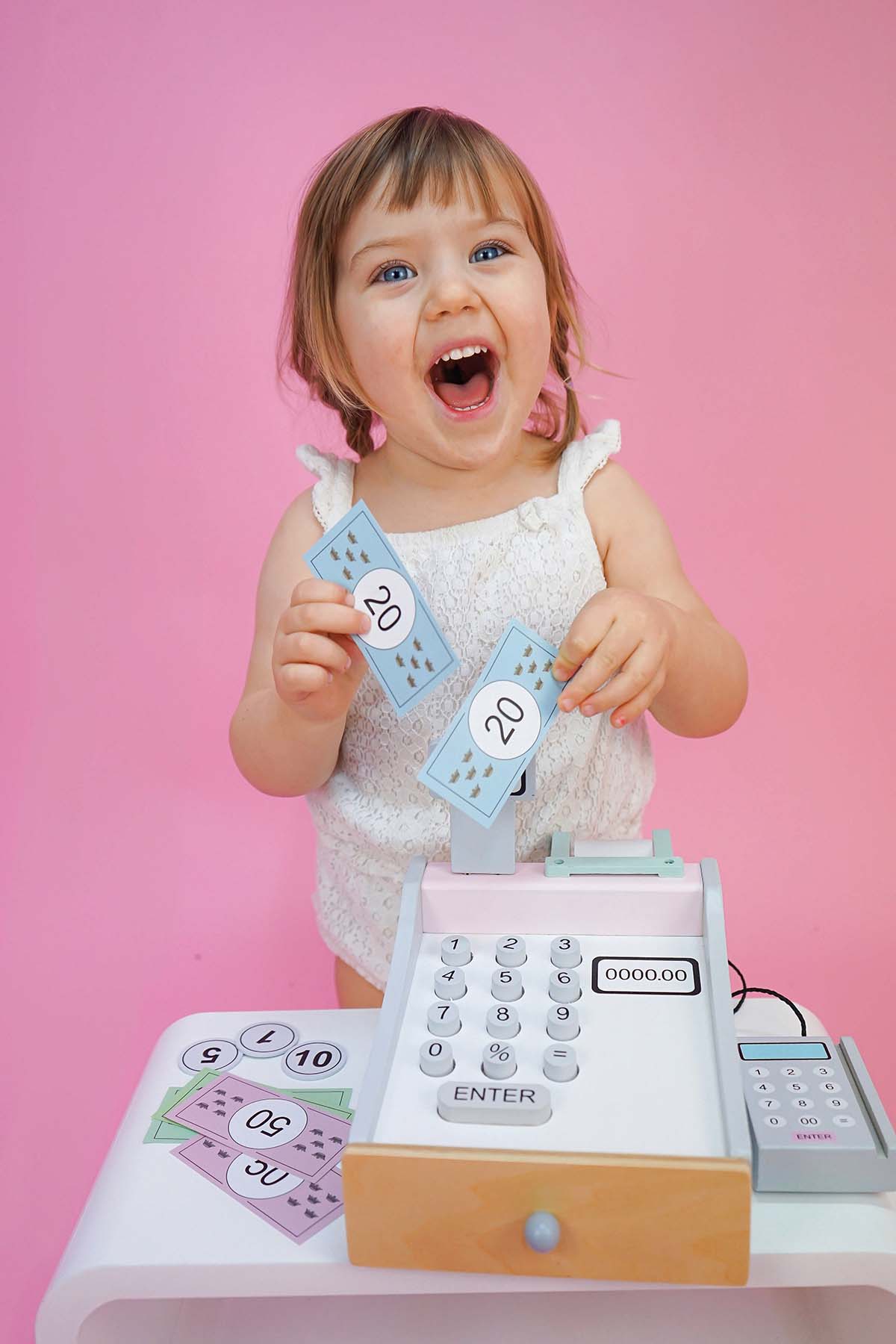 The cash register has a drawer for the money, a scanner for the products, a machine for a credit card and a screen to show the value of the purchases.
Includes:
15 notes of 20
15 50 notes
15 100 notes
3 coins of 1
3 coins of 5
3 coins of 10
1 credit card

Stock:

In Stock (1-3 Working Days)

Model:

JB-W7166